Ballyhack Smoked Salmon
A Unique Product Handcrafted in Wexford, Ireland
Ballyhack Smokehouse, located in County Wexford, is a proud family run business. The Walsh family's expertise has been handed down for five generations; ensuring that our renowned highest quality product and respect for sustainability is paramount. We like to go to every extreme to ensure that this philosophy is maintained.
Fish were traditionally caught by driftnet, and men from the village returned home from the U.K. and USA from February until the salmon season ended in August. With great enthusiasm, little else was spoken about. Salmon, was nearly one the first words uttered by many of the youngsters in the village.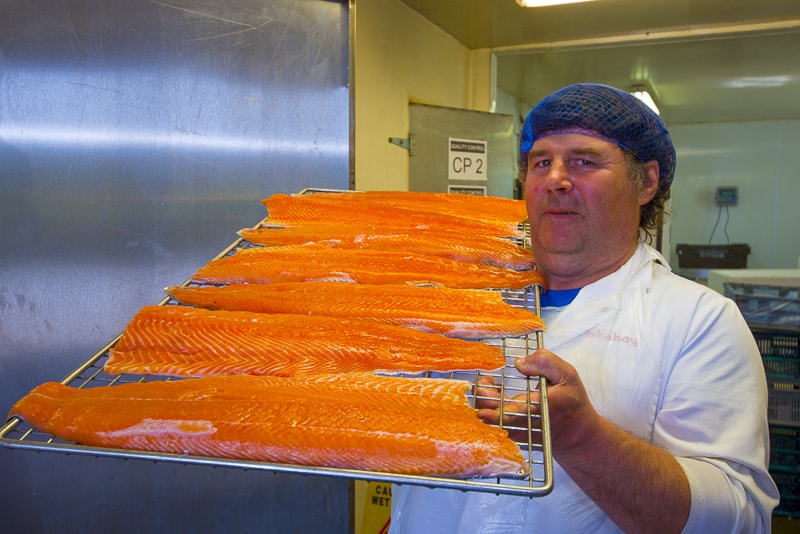 5 Generations of Knowledge
Ballyhack Smoked Salmon
Michael Walsh has learned and perfected the art of smoking. He set out on a mission to revive the traditions of his boyhood and the stories told to him by his late father and neighbours, to create the unique flavorful memories of a time gone by. Without pretense or ostentation. Being gifted a magnificent smoker used in the 1950's, gave Michael the necessary equipment to harness the delicate intensity to smoke a truly original product. He has worked tirelessly to bring together a magnificent blend of tradition and heritage, combined with his knowledge & expertise, to ensure that his product is unique,authentic & natural and can be described as truly artisan.
Visit Our Online Shop
Browse our selection of the finest wild and farmed salmon.
International Shipping Available on All Products